2013
By Matt Marshall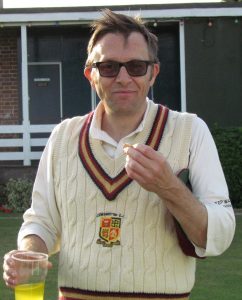 You get to know people when you play cricket with them. I can't say I know all the players I have met through KCC equally well, but I do know something about them. The Master of the Universe at mid off? Easy single, all day long, no need to keep it on the ground. The Australian patrolling the mid-wicket boundary? He will catch the gun bat. Unless this is a tour match, in which case the bright lights and sophisticated promise of a dockside bar might have impaired performance levels.
It goes beyond the boundary though. Kensington, and by happy extension, me, has friends all over the world and it's not because they all have perfect cover drives or bowl at 80 miles an hour. Indeed for many of us a cover just makes the field look pretty. By setting out to enjoy our cricket we enjoy each other's company. A sense of humour, often lacking in the cauldron of Hartley's Drainage Solutions South Surrey Division 4 league cricket, pervades all KCC fixtures. No matter how painful the blow received or how utterly joyless a game a team-mate might have had, someone will provide the mot juste to launch everybody else into convulsions of sympathy.
A Kensington tour, for example, is a holiday with your mates, punctuated by a few games in the sun (a G-type main-sequence star some 26,000 light years from the galactic core and usually visible during daylight hours from most parts of Earth). Worrying about where to eat is about as stressful as it gets, aside from banging on hotel room doors in what remains of the morning to rouse and then pour the athletes into hire cars, each becoming instantly equipped with four independent navigation systems.
Friendly cricket is axiomatic. Play to win by all means – a few years ago we overheard the oppo saying that they use Sundays for batting practice; we put them in, skittled them for 80 and knocked off the runs before tea – we are all happier when we win, but time out from an increasingly competitive world is worth so much more.
So, let us obey our Etonian Overlords, leave the thermostat set at 'prole' and stick on another jumper. Only, make it a Kensington jumper and, rather than simply pulling your socks up and starting a hedge fund or getting a job in PR, defy them to spend a day surrounded by green – to bat, bowl, field and enjoy the simple things in life, your KCC friends.
---
2012
By Chris Ledger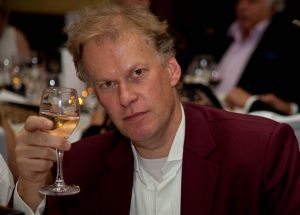 I'm not one for doing things by halves – I much prefer pints, of course – so I won't be shy about laying it on really thick: I absolutely love this club!
For well over 20 years now, KCC has been a big and very happy part of my life. So much so, that looking back it's odd for me to think that I stumbled into first playing for KCC almost by accident. Kensington were short of players for a game, and a friend of a friend who once played a few matches for KCC had been asked to phone around to find anyone with two legs willing to make up numbers and fill a space in the field. Happily I didn't have much to do that particular Sunday, and so by chance began a whole new chapter of my life.
Since then, on hundreds of summer Sundays, on scores of overseas tours, and on numerous weekday evenings in countless London pubs, I've happily drunk from the overflowing cup of KCC fun and friendship.
What makes KCC a great club? If you want to play cricket in and around London, there are lots of clubs to choose from; over the years I've played the occasional game for quite a few of them myself. Many have fantastic facilities, brilliant pitches, and excellent cricketers, but for me none come close to matching KCC. It isn't easy to define exactly what it is that sets Kensington Cricket Club apart, and each of us would no doubt highlight different things. Cricket, of course, is self-evidently a huge part of what KCC is all about – most obviously, we've got a great fixture list – but for me and I'm sure for all of us who love KCC, it's by no means the most important part.
It's the people, innit? All for one, one for all.
It's laying it on thick, I know, but it's true: like so many of us who love this club, I'd rather travel 50 miles to play for KCC than just one mile to play for any other club.
Come to think of it, though, I don't have a car at the moment, so I'll be needing a lift for the rest of the season. Anyone fancy driving miles out of their way, and then hanging around for hours outside a tube station when I'm late, please let me know.
All for one, one for all, and all that.
---
2011
By Rohan Ghosh
It's been nearly ten years since I first donned the Kensington CC baggy red. Or was it a fitted black? It is now more probably a sun-bleached maroon. After several years of cricket-starved exile in the US, a move to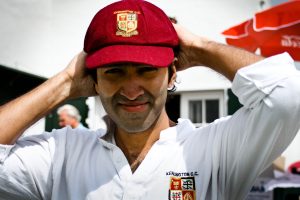 the UK introduced me to Kensington CC and I rediscovered a game that I knew and loved so much. I found that unique kinship and fealty that bind men together through playing a sport, playing it well and playing it fair.
Cricket for me is more than a sport. It's not just a test of that indispensable physical ability that any legitimate sport requires but also an examination of intelligence, wit, courage and fortitude. There are more variables in cricket than any other sport I know – weather, time, tactics, Duckworth & Lewis, the Sprinkler – and many different disciplines – bowling, batting, fielding, sledging – which allow for so many different human types to play this game. The Cowdreys, the Chappells, the Waughs, the Blumbergs, the Gores, the Ledgers, the Sarwars, the Elias's. And personalities. You only need one personality in your side to quell eleven sledging fielders. You only need one pasty white Irishman with questionable hair colour to spank an Ashes gloried opposition into submission, securing himself a permanent position alongside a pantheon of World Cup legends and a lucrative IPL contract in the process. A pint-sized Mumbai-kar still manages to beguile and enrapture us with his sublime genius and extraordinary strength of mind every time he comes in to bat. Just as he did 22 years ago as a 16-year old schoolboy cherub. My heart still beats fast every time Tendulkar gets into the 90s. Just as it did on the previous 124 occasions.
I am proud to say that, at Kensington CC, we endeavour to uphold all these great virtues of the game. Perhaps not with the same dazzle as a Tendulkar or even an O'Brien, but in our own inimitable way. But there is one facet of cricket that we uphold better than any other – the human angle. Ask any Kensington player, past or present, what it is about Kensington that they treasure most. It's the lasting friendships. The camaraderie. The fun we have playing together.
In my ten years playing for Kensington, I have forged many bonds of friendship, more than any man could hope for. And it is with great sadness that I bid farewell to my mate – Jamie Keleher, who plans to return home to Australia later this year. A man of outrageous talent, infectious enthusiasm, indomitable spirit and never short of a word or two for any occasion. Jamie, we will miss you.
---
2010
By Jon Pickles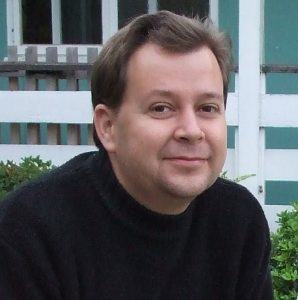 It is often true that great individuals and organisations achieve their success not through any great cleverness or ingenuity but through the more prosaic method of sticking religiously to core principles. Glenn McGrath was undoubtedly a great bowler but without extreme pace or prodigious swing, his test career consisted principally of landing the ball on a length around off stump around 30,000 times.
Over the 15 years I have been involved, Kensington Cricket Club has maintained an atmosphere of camaraderie and friendship; even when new faces arrive in the club, that feeling of family remains as strong as ever. So, what are those basics that Kensington Cricket Club sticks to so well? Here's my take.
Firstly, the purpose of the club, and our cricket, is for fun. Whether you are playing for or against Kensington, or whether you have come along to support, whoever wins or loses, our primary aim is for an enjoyable day to be had by all, right from the dressing room banter at the start of the match through to some shared beers and conversation at the end. It is always a better day if we lose by one run in a frenetic last over than if we spend half the match blocking to avoid the possibility of losing.
Secondly, while we aim to play with a smile on our face, we respect the game of cricket. It is there to be played properly. A well-constructed hundred or a tidy spell of bowling is always more enjoyable than going out for a bit of a hit and a bit of a giggle. We do play hard, we do aim to do our best on the field and players do develop their games; but there is no scowling when the inevitable catch goes down.
On one occasion, our opposition pushed the tea break back, leaving Kensington to score 247 from just 36 overs in failing light. It not being in our nature to play for the draw, San and Rohan opened with all guns blazing and after an opening stand of 170 in 21 overs, interrupted only when Rohan was felled by a bouncer, we won the match. Our never-say-die stance doesn't always pay off, however. On another occasion I remember striding to the wicket as last man to join my brother, with Kensington needing 28 runs from just 3 overs. Hitting three of my first four balls for four, I was then run out by inches two balls later by a direct hit, going for a fourth run. Well, we can't win them all!
Finally, Kensington is a club for players of all abilities. We are privileged to have had two test cricketers turn out in Kensington colours; we have also had team members for whom Kensington is their first experience ever of playing cricket. Despite the wide range of abilities, we have never had a first and second side or selected teams on ability alone; we play as a team and everyone has a part to play on the day.
It is a great club to be part of and long may it continue.