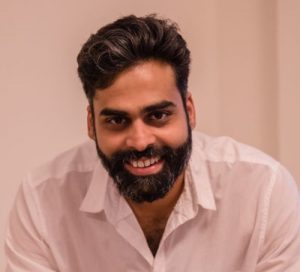 Growing up in India, everyone plays Cricket in some form usually limited to 'gully' cricket with a rubber or tennis ball. A privileged few have the opportunity to play a spattering of 'real cricket' usually in school or college and these remain cherished youthful memories. Equipped with fanatic passion, questionable understanding of the rules and by-laws and constant exposure to the sport, cricket remains for many a romantic notion. The one great love that got away!
It is also no secret that every Indian youth fancies themselves with the bat or ball (usually the bat) and harbours the belief they would have made it to first class Cricket if they weren't pushed into pursuing a career in medicine or engineering.
The establishment of KCC India in 2016 shattered this illusion for many. And boy, did we have fun during the process!
On his second homecoming, Deepak came armed with some fantastic intentions, buoyed with a spanking new British Passport he took upon himself the noble endeavor to reintroduce gentlemen in Indian Cricket. 400 years after Vasco da Gama brought chilies to India, Deepak 'the drama' Ramachandra brought the KCC flag to muddier shores.
What started as a barroom conversation amongst a group of friends (no doctors and engineers here!) quickly snowballed into a frenzy of recapturing lost cricketing passions and just like that, KCC India was spawned. WhatsApp certainly played a pivotal role!
In the 12 months since its formation, the team today consists of 45 active members, has played 26 games across half a dozen premier venues, participated in 3 tournaments and recorded countless hangovers. Thanks to Deepak's commitment, KCC India is now active on Facebook, instagram, Twitter and someone even spotted an advertisement on a milk carton. The tribe has been growing and it is not unusual for members to regularly fly down from different cities across India to catch a game.
The team also went on 3 tours in 2017; Goa in April 2017 to play in the annual Buddies Bash tournament, Kerala in October 2017 where we played at Munnar at a spectacular venue in the midst the tea plantations in true British raj style. The piece-de-resistance however was the tour to England in the summer where in addition to meetings and being schooled by KCC, the team played 4 games across some delightful grounds and locales in and around London. The team also had the opportunity to visit Lords to watch the first test between South Africa and England and unsuccessfully attempted to ensure the grounds ran out of Pimms.
The season finale gala dinner was a spectacular night to remember (several claim to not recall anything at all the next morning). A grand event that was graced by KCC India's many sponsors; the wives and girlfriends. Among the awards presented to recognise and celebrate the teams budding stars and talents was the fiercely contested 'Captains Nightmare' and 'Sir Donald' categories. Both categories went to deserving winners that were pulled out of a bowl of contenders.
The highlight of the evening however was the knighting of Deepak where he was presented with the prized Maroon Blazer, a rare privilege bestowed on only 14 members since the formation of the club in 1973 for his commitment and integrity to the club and for being the founder of KCC's India chapter.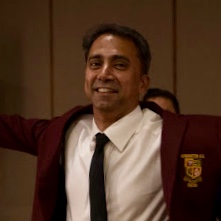 Looking forward to 2018, KCC India has already chartered an exciting course that includes 4 tours in the first six months. Two domestic tours back to Goa and Munnar and two international tours to Sri Lanka in end January and Croatia in June 2018.